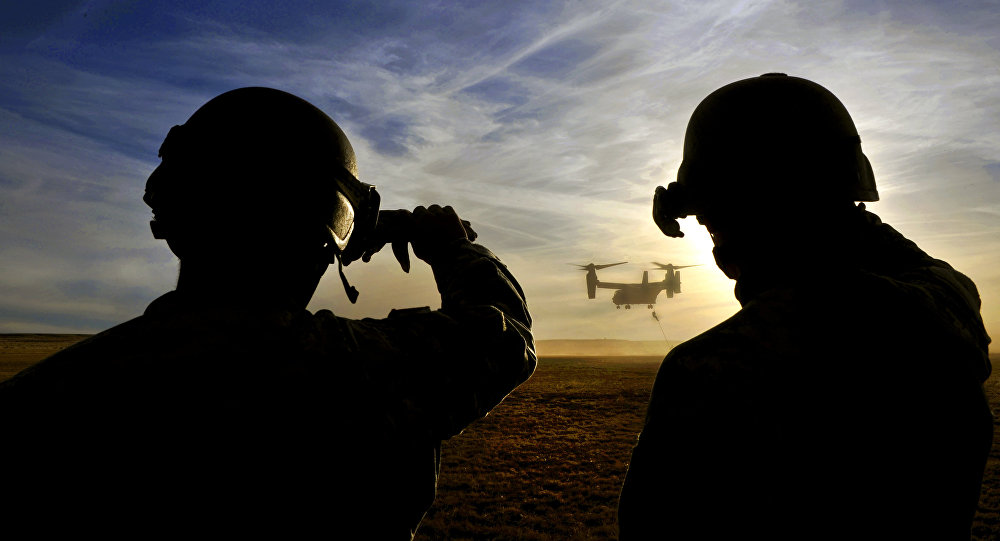 Former CIA Deputy Director Michael Morell, who has recently endorsed Hillary Clinton, has caused a firestorm when he said that the United States should covertly kill Russians and Iranians in Syria, with Russian lawmakers denouncing the remarks as "monstrous" and experts saying that he merely confirmed what Washington has secretly been doing.
Vladimir Vasilyev, a senior research fellow at the Moscow-based Institute of U.S. and Canada Studies of the Russian Academy of Sciences, maintained that Morell's comments should be taken at face value.
This is "what the United States has secretly and surreptitiously been doing and most importantly what Washington will do if Hillary wins presidential election," he told RIA Novosti. "Russia should understand who it is dealing with. In fact, Moscow could thank Morell for leaking important information on Washington's true goals in Syria."
"Monstrous remarks"
Russian MP Irina Yarovaya, the head of the State Duma Committee for Security, echoed these sentiments, saying that Morell made "monstrous remarks." He essentially confirmed that Washington is capable of carrying out "covert killings … to pursue its own devastating plans."
Morell's remarks are meant to "fuel tensions between Russia and the U.S.," Dmitry Gorovtsov, the deputy chairman of the State Duma's Committee for Security, told RIA Novosti, adding that such rhetoric is unacceptable. He also called Morell's plan "extremist" and "akin to fascist ideology."
Morell "does not understand what he is talking about"
First deputy chairman of the defense and security committee in the Federation Council of Russia Franz Klintsevich referred to Morell's remarks as "absurd."
"I think that Michael Morell does not understand what he is talking about. Modern surveillance equipment that covers all Syria renders any 'covert' killings impossible," he said. Russia's cutting edge technologies allow Moscow to determine the name, the date, the place and the goal of any such activity if it took place.
Moreover, Morell's advice "would automatically lead to an open confrontation between Russia and the U.S., which the Americans, as far as I understand, do not need," Klintsevich added.
Morell also suggested "scaring" Bashar al-Assad by bombing government offices and presidential guard positions, but added that he did not urge to assassinate the Syrian president.
Journalist and political commentator Murtaza Hussain pointed out that the former CIA deputy director championed "efforts that later helped incubate al-Qaeda," referring to a strategy that the United States employed in Afghanistan in the 1980s.
He also warned that if Morell's plan is given the green light, it "would entail a massive escalation of American covert military involvement in Syria that would bring the United States much closer to direct confrontation with Russia and Iran."