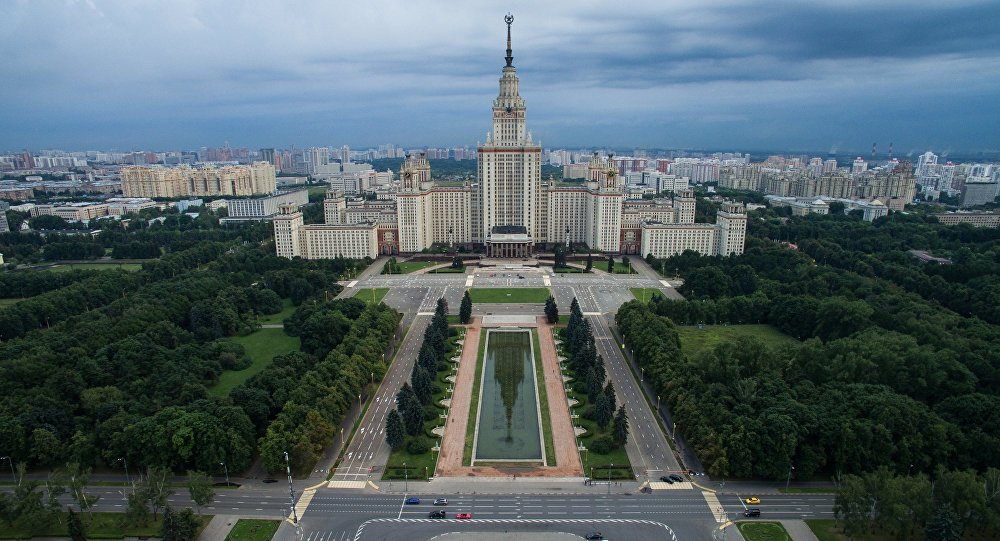 Moscow has radically changed its appearance in the last several years. New residential areas, central squares, roads, and metro stations have been built or restored. So let us see Moscow in 20 years!
Zaryadie Park
Moscow's authorities have begun to build green zones in the capital. Zaryadie Park is definitely the main such architectural project of our decade. An unusual architectural landscape will appear on the site of the demolished Rossiya Hotel.
The key concept is the principle of natural urbanism. The park will be divided into four specific zones: forest, steppe, tundra and meadows.
Over the park, a dome will be build, covered with solar batteries to create special microclimates in different parts of the park.
In addition, on the park's territory the authorities want to construct a media-center, ice cave, underground parking and philharmonic.
According to Moscow's main architect the park will feature all of Russia's diversity, from climate to gastronomy.
It will open in 2017, in time for Moscow's 870th anniversary.
ZIL: Second revival
Yesterday's industrial area will transform into a mini-city of the XXI century.
On the 400 hectare territory, residential neighborhoods will appear, as well as a business and entertainment center, parks, a sports cluster, and its own autonomous educational zone. Vehicle production will no longer take place.
ZIL's model is a balance between comfortable apartments and business offices. It will be built to encourage harmony.
Moscow waterfronts
The embankment of the Moskva River will be transformed. Along the river, authorities plan to build small green alleys and parks as well as beaches, places for leisure and squares.
However, don't be afraid. Roads and public transport will still exist..
According to the chief architect of Moscow, we might end up with a totally new center after waterfront reconstruction.
The road question
In 2016, 100km of extra road is being built.
Special attention should be devoted to road loops constructed above the ground, which resemble decorations from a sci-fi movie.
In addition, various bridges and tunnels will be introduced in the construction plan.
Moscow's underground
In two decades, Moscow's subway network will build 60 new underground stations.
As a result, 93 per cent of people will have a metro stop within walking distance.
Metro designs will be accomplished according to best Russian traditions.
Each station will represent its district via the metro's appearance.
Churches and chapels
Each district will have its own church, built in a unique way. Projects will imitate Novgorod, Byzantine, Italian and other architectural schools.
Sports arenas
The 2018 Football World Cup will give fans not only exciting matches but also new stadiums.
Mini-sport cities will be built around arenas. They will have swimming pools, ice rinks and a landscaped park with bike paths.
Reconstruction of Luzhniki stadium will be finished at the end of this year.