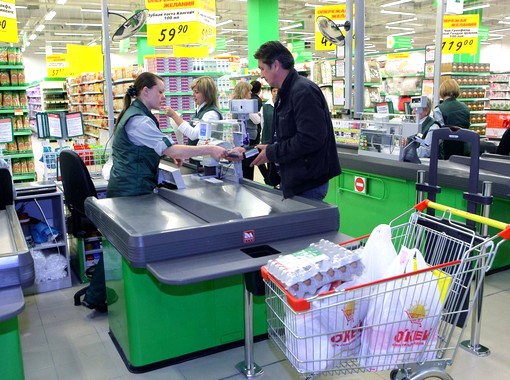 In collaboration with Rosbank and MasterCard, the O'Key Group, a Russian food retailer, introduced a co-branded debit card that allows customers to get additional benefits from their shopping experience. The Rosbank O'Key MasterCard will provide bonus points to users when they pay for the purchases in O'Key stores based on the size of their baskets.
O'Key said that the shoppers will receive MasterCard World bank cards supporting an innovative contactless payment technology.
The maximum reward is seven points for every RUB100 (USD1.61) provided that the purchase by card is for more than RUB3,000 (USD48.57). By spending RUB1,000 (USD16.19) to RUB3,000 (USD48.57), the customers will receive five points for every RUB100 (USD1.61).
Those who spend less than RUB1,000 (USD16.19) will get two points for every RUB100 (USD1.61). Additionally, the card can also be used to pay in other stores where one point will be given for every RUB100 (USD1.61). All the points earned can be redeemed to purchase goods in O'Key stores.
The O'Key Group CFO Konstantin Arabidis said, "Thanks to the cooperation with one of Russia's leading and most reliable banks, we offer our customers a unique opportunity to save their money and make the best use of their family budget.
"In addition to an efficient bonus points system, the new cards provide all benefits of O'Key loyalty cards that allow customers to enjoy significant additional discounts on food and non-food products in our stores. We have no doubt that the new card will become the most efficient shopping tool for our customers."
After activating their cards, customers will get 150 welcome points, and they are entitled to earn up to 3,000 points every month.
MasterCard market development director for Russia Ivan Isaenko said, "We are very pleased that the Rosbank O'Key MasterCard card also supports our advanced contactless technology, which is in fact a new milestone in the retailer's loyalty program journey."