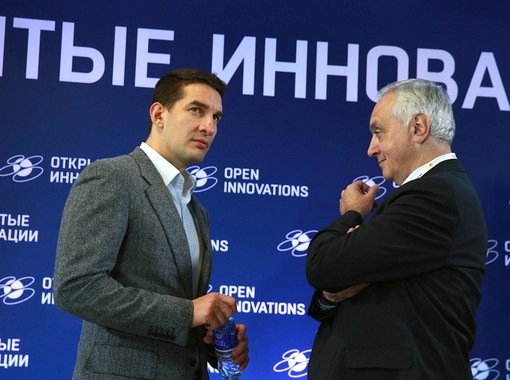 RT-Inform has entered into an agreement for a stage-by-stage transition to domestic IT services to substitute imported software products used by the leading companies of the Russian Helicopters holding, Rostec announced on November 2, 2016.
Under the agreement, RT-Inform undertakes to replace the operating systems currently used by the holding's companies and to develop open source-based infrastructure software for Russian Helicopters, the Mil Moscow Helicopter Plant, the Kamov Plant, the Helicopter Service Company, and the Ulan-Ude Aviation Plant.
RT-Inform is a 100-percent subsidiary of the Rostec Corporation. RT-Inform was named the single entity in charge of procurement on behalf of all Rostec holding companies and enterprises in the fields of information technology, information security systems and related equipment, acquisitions, the implementation and maintenance of software for the management of manufacturing enterprises and holding companies, as well as information technology services.
The Rostec Group (Russian Technologies Group until December 2012) was established in November 2007 to provide assistance to Russian entities of various industries in the development, manufacturing, and marketing of hi-tech goods domestically and abroad, in carrying out applied research and development (R&D) to explore promising technologies, and in adopting advanced production techniques to boost the quality of domestic technologies, as well as to reduce the cost of their development.
In 2015, Rostec increased its consolidated revenue by 18 percent to RUB1.14 trillion (USD20 billion). The entity's consolidated net profit was RUB99 billion (USD1.63 billion). The EBITDA was RUB253 billion (USD4.17 billion), and the net profit margin was 8.68 percent.
Russian Helicopters is a subsidiary of Oboronprom, which itself is a part of the Rostec corporation. It controls and manages a number of enterprises in the helicopter sector, including the Mil Moscow Helicopter Plant, the Kamov Plant, the Ulan-Ude Aviation Plant, Kazan Helicopters, Rostvertol, the N.I. Sazykin Progress Arsenyev Aviation Company, the Kumertau Aviation Production Enterprise, the Stupino Machine Production Plant, Reduktor-PM, the Novosibirsk Aircraft Repair Plant, and the Helicopter Service Company.
The IFRS net profits of Russian Helicopters, its subsidiaries, and affiliates for the first half of 2016 decreased by 24.1 percent to RUB9.841 billion (USD160 million) from RUB12.966 billion (USD210 million) for the corresponding period of 2015. Revenues decreased by 1.35 percent to RUB86.042 billion (USD1.42 billion) from RUB87.222 billion (USD1.44 billion), and operating profit fell by 17.75 percent to RUB18.147 billion (USD300 million) from RUB22.064 billion (USD360 million). Pre-tax profits declined 26.08 percent to RUB14.325 billion (USD240 million) from RUB19.38 billion (USD320 million).
According to AK&M Information Agency's DataCapital information retrieval system, the RAS net profit of Russian Helicopters for the first half of 2016 decreased 16.1 times to RUB369.743 million (USD6.10 million) from RUB5.952 billion (USD100 million) for the corresponding period of 2015. Revenues increased by 60.54 percent to RUB14.808 billion (USD240 million) from RUB9.224 billion (USD150 million). Sales profits rose by 27.6 percent to RUB8.628 billion (USD140 million) from RUB6.762 billion (USD110 million). Pre-tax profits decreased 32.58 times to RUB172.471 million (USD2.84 million) from RUB5.619 billion (USD90 million).