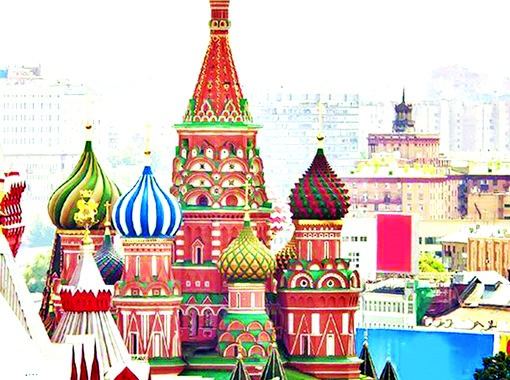 Global security issues are an area where Russia and the United States will maintain permanent contacts, Russia's Prime Minister Dmitry Medvedev said.
"Our cooperation with the United States will always be divided into two sectors. The first sector where we depend on each other, where we are mandatory partners, and where we cannot avoid a partnership, involves international security issues," Mr. Medvedev told the Russian press in an interview on December 15, 2016.
"Our two countries are the leading nuclear powers and permanent members of the U.N. Security Council. We bear fundamental responsibility for keeping peace on the planet... And we can and are ready to do that. Consultations in this area have always been conducted and they always will be. This is absolutely normal," the Russian Prime Minister said. The same applies to strategic parity, nuclear deterrence, and large-scale local conflicts of the Syria kind, Mr. Medvedev said.
Speaking of trade and economic relations between Russia and the United States, Mr. Medvedev said, "we do not have to be partners in this area and can live without each other. The question is whether we should do so. We have never had a super-high trade turnover with the United States. The U.S. is the largest economy on Earth, yet our trade turnover has always been around USD25 to 35 billion," he said. The Russian Prime
Minister stressed that building normal and equitable relations with the United States is in Russia's best national interest.
"It is in our best national interests to build normal relations with the U.S. The problem is that any newly-elected president comes not to an empty field but has to deal with an existing situation: there are traditions, there is the Department of State, and there are decisions made by Congress," Mr. Medvedev said. "All this certainly affects the future policy that a new U.S. administration would pursue," he said.
"Of course, we would like to have stable, normal, and modern relations with the U.S. That is something that President Putin talked about on numerous occasions," Mr. Medvedev said.
The Russian Prime Minister said that the nomination of pragmatic businessmen, among them Rex Tillerson, to high posts in the next U.S. administration by President-elect Donald Trump is a good sign.
"Speaking of businessmen – and Mr. Tillerson definitely belongs to this cohort – they are truly people with pragmatic thinking. I believe this is good," the Russian Prime Minister told the Russian federal news channels in an interview, answering a question as to what Russia could expect of the nominees to be members of the Trump administration.
He jokingly described Mr. Tillerson and billionaire Elon Musk whom Trump had chosen to be his advisor as "practically Red directors."
Trump's nominees do not have inborn anti-Russian stereotypes, Mr. Medvedev said.
"These people are starting from a clean slate. I believe this is not bad at all," Mr. Medvedev said.
Mr. Tillerson has good contacts in Russia due to numerous joint projects, he said.
"In this sense, big Russian companies have good relations with him. This is the reason he was once awarded our Order of Friendship," Mr. Medvedev said.