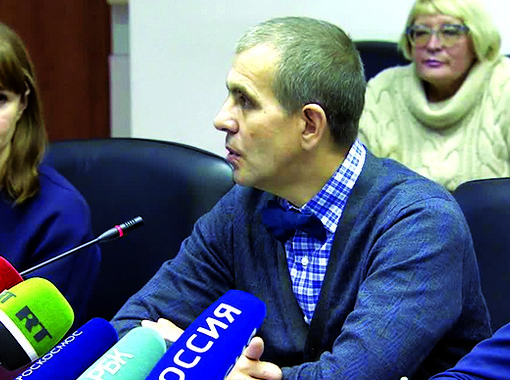 S7 Group has signed a contract with the Sea Launch Group to acquire the assets of the Sea Launch project, Rocket and Space Corporation Energia said on September 28, 2016.
"Today, during the International Astronautical Congress IAC-2016 in Guadalajara, Mexico, a contract was signed for the purchase of the Sea Launch assets complex. S7 Group signed the contract with Sea Launch Group. The deal includes the Sea Launch Commander ship and the Odyssey platform with installed rocket-segment equipment, the ground equipment at the base Port of Long Beach (U.S.), as well as the Sea Launch trademark," the company said in a press release.
The deal is due to be closed in six months, after receiving an approval from the relevant U.S. authorities, namely the Directorate of Defense Trade Controls (DDTC) and the Committee on Foreign Investment in the United States (CFIUS).
Energia and S7 Group also signed a cooperation agreement to renew the use of the Sea Launch complex. Energia will be providing S7 Group with the necessary engineering support and assistance in organizing launches and system integration.
Energia and S7 will also cooperate in creating transport infrastructure in space. According to Energia's director general Vladimir Solntsev, "S7 Group has new approaches to organizing the business, and I am sure that with our support, the project will be successful."
For his part, S7 Group director Vladislav Filev stated, "The complex is due to be reactivated and begin launch operations in 18 months, after the deal is approved, roughly at the end of 2018."
"The acquisition of the launch pad is our entry ticket to the space industry. Space infrastructure is developing very fast; it is a very interesting area of business with good long-term prospects. Without any big investments in upgrading Sea Launch, we are expecting to be able to do up to 70 launches in 15 years. Our approach to doing business is radically different from that of many companies: we won't sell promises, we will be selling launches only with ready carrier rockets. Rockets first, and only then the buyer," Filev was quoted in Energia's press release as saying.