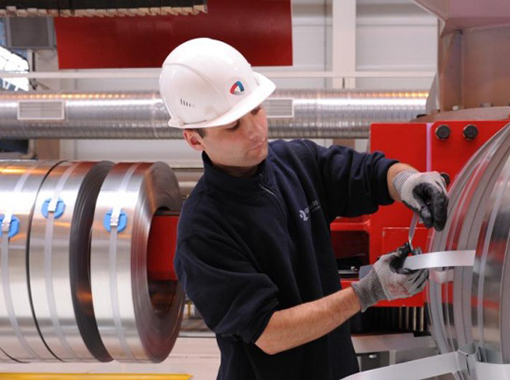 Russian steelmakers Severstal and Novolipetsk Steel (NLMK) initiated lawsuits in the E.U.'s General Court challenging decision of the European Commission to introduce duties on imports of cold-rolled steel products from Russia, the representatives of the companies announced. In August, the E.U. introduced an anti-dumping duty on cold-rolled steel from Russia and China for five years, including a 34.1-percent duty for Severstal, a 36.1 percent duty for NLMK and other Russian companies, and an 18.7-percent duty for the Magnitogorsk Iron and Steel Works (MMK).
A representative of Severstal said that during the anti-dumping investigation the company submitted to the Commission all the necessary information that showed that the company committed no dumping. An NLMK representative said that an investigation was carried out with numerous violations, and the company had no other choice but to file the suit.
According to company information, Severstal exported about 200 to 250 thousand tons of cold-rolled steel products to the E.U. in 2015, while NLMK exported about 350 thousand tons.