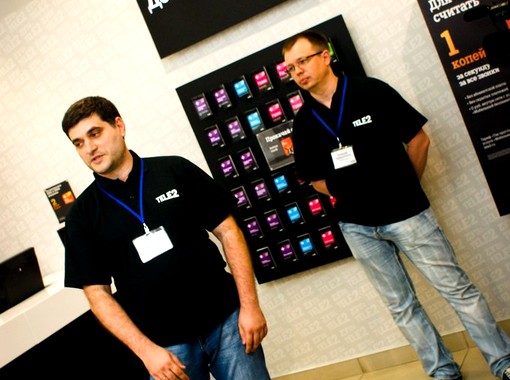 Tele2 Russia Telecom, an alternative mobile operator, has launched its new Maxi and Maxi LTE smartphones.
The new devices are distinguished by an enlarged display of five inches and are available at an affordable price. Tele2 Maxi and Tele2 Maxi LTE are available at a low price (compared to other similar smartphones) of RUB4,490 (USD74.05) and RUB4,990 (USD82.29) respectively. The new Tele2 Maxi LTE is the operator's first branded model that supports data capabilities on 4G networks.
Both smartphones run the Android 6.0 operating system and are powered by 1.3 MHz quad-core Mediatek CPU, which allows users to download mobile applications, videos and games, as well as to listen to the music online, check social networks, and chat in messengers. Two built-in cameras allow taking colorful photos and making video calls.
Tele2 Maxi and Tele2 Maxi LTE have two slots. The first one is for Tele2 services, and the second one can be used for any other SIM cards. A built-in storage of 8Gb can easily be expanded with micro SD cards of up to 32Gb in capacity. The device has preinstalled applications: Tele2 TV, Zvooq, My Tele2, as well as Tele2 Gudok.
The new smartphones, just as the other models, are available in black and white colors. The devices are already sold in Tele2 stores, as well as online. The price is valid without any special conditions and additional services.
The director of sales and mass marketing at Tele2 Igor Maystrenko said, "This year Tele2 started issuing devices with its own brand name: Tele2 Mini and Tele2 Midi were the first to have been put on sale. They have taken up the leading positions on the Russian market, and Tele2 Mini has become the most popular smartphone among our users. High-quality and affordable devices have largely driven a rapid increase in smartphones on our networks: we already see that smartphones now exceed cellphones in overall numbers. I am sure that by expanding the range of branded devices we are making wireless internet more affordable in Russia."